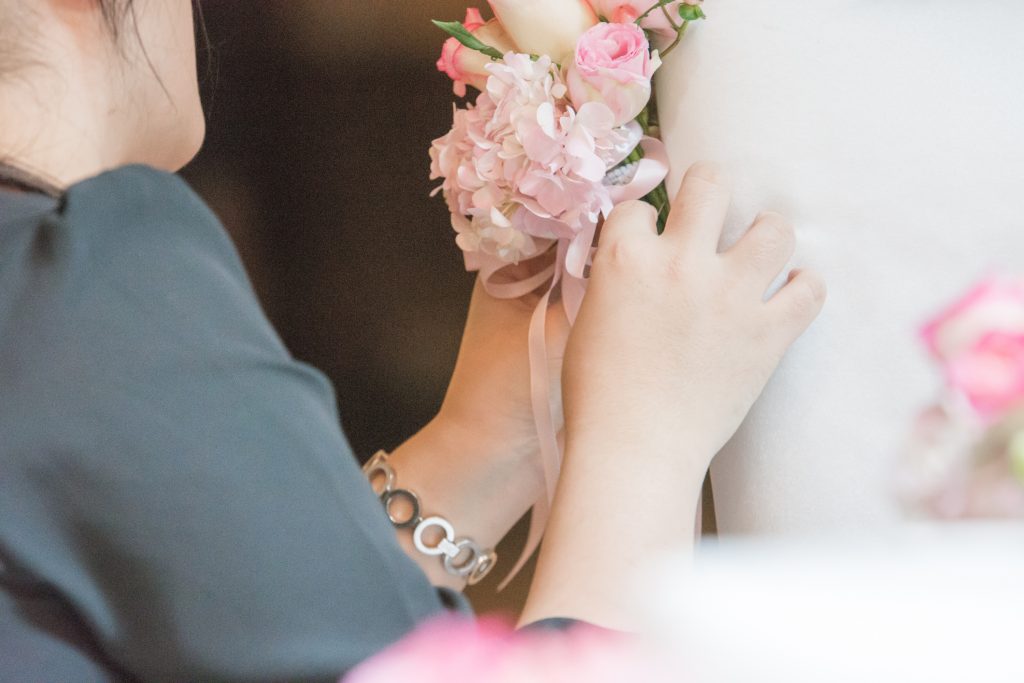 What does a good wedding planner actually do? How do you choose one that is right for you? Running around with a clipboard and a walkie-talkie does not necessarily mean one is a good planner!
Different planners have their own individual styles, capabilities and talents so we can only speak from our own experiences.  First and foremost, planners need to possess several different skill sets – they need to be 1) creative enough to come up with or even just comment on the event design and communicate not only the aesthetics to the floral team but highlight any technical and logistical issues as well, 2) highly organized and systematic and 3) have the experience to problem-solve and make quick decisions when things don't go as planned.
We are not just planners. We gently guide our clients with experience from start to finish from their event design — creating their mood-boards, choosing complementary colours and pinpointing a direction to executing their vision in reality and everything in-between. We keep a close eye on the purse strings too, ensuring that the event doesn't go over-budget and we act as an older sister, secretary, time-keeper and confidante rolled into one. We don't pry or offer unwarranted advice and we are discreet when family dramas erupt.
Planners need to have a high level of emotional intelligence and empathy especially when handling delicate in-laws. If you ask us, we do prefer to work with either the couple themselves or their parents, when you throw everyone in the mix, it's tricky deciphering what everyone wants when there can be wildly differing opinions. Our best advice? Discuss amongst yourselves to appoint one 'communicator' and check in with the parents often if they have strong opinions so that everyone is on the same page and learn to compromise! Compromise is what a marriage is based upon anyway!
All in all, it's hard planning such an important event for the first (and hopefully only time!) on your own, we get that. Whether you seek help from a professional or from a group of well-meaning friends, don't be shy to get as much assistance on the day so you and your family can truly relax and enjoy every moment of your wedding, the day goes by so fast!